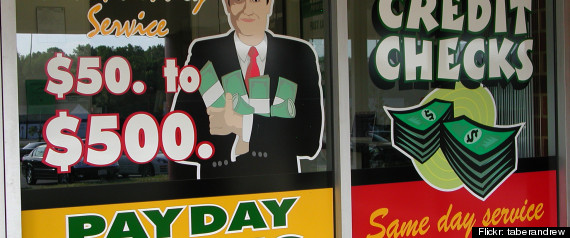 The following links are essential reading for anyone involved with serving low- to moderate-income Americans and/or payday lending.
"Poorest Americans Turning To Payday Loans To Afford Food, Electricity" from Huffington Post:
The poorest Americans are stringing together multiple high-interest loans each year just to keep the lights on and food on the table, according to a new report from the Pew Charitable Trusts.
According to the report, 7 out of 10 borrowers use payday loans – typically short-term, high-interest cash advances – to make payments on recurring bills, including utilities, car payments, food, rent and mortgage payments. This is contrary to the typical marketing from payday lenders, who often pitch the loans as quick cash for a onetime cash crunch.
The report's release comes as other financial woes, like high unemployment and rising household costs, continue to put economic pressure on many consumers. There are signs that other kinds of high-cost borrowing, like use of credit cards, are also being increasingly tapped to pay for everyday items as well. Pew's report, released on Wednesday, also provides support for the Consumer Financial Protection Bureau, which plans to create a national policy for the payday loan industry. Currently the industry is regulated on a state-by-state basis.
Click to Continue Reading the Huffington Post Article
View the Full Pew Charitable Trust Report